WHO WE ARE
We are experts in the area of surfaces, who have gained significant experience over the last thirty years in this field, especially industrial and international, coming in contact with many applications and heterogeneous solutions.
We are a small team, interactive with National and European partners. The experience is proven by years of "experience on the field" in companies internationally specialized. Competence is partly direct and partly shared with the best specialists in each field.
OUR STORY
2015 – TECHNO SURFACE IS BORN
June 2015 Techno Surface is born and begins to start its own organizational activity;
2015 in the second half of the year the first contacts to start projects in the "Laser engraving" sector begin.
2018 – METROLOGY PATENT
Deposit the first innovative patent in the field of metrology of "Thickness Wearing"
2019 – ULTRASONIC PATENT
Techno Surface is projected towards a future in a phase of progressive development on several fronts, where laser engraving technologies and metrology join important and innovative solutions in the field of ultrasonic technologies
The 2019 is also a year in which Techno Surface deposits its first patent patent demand in the field of ultrasonics.
2020 – ADDITIVE MANUFACTURING – 3D PRINTING AND DRY SATURATED STEAM TECHNOLOGY
A year of technological challenges begins, marked by the rhythm of sustainable and eco-compatible solutions, in January new operational headquarters are inaugurated in Lissone (MB).  Techno Surface starts this new year with a series of partnership agreements, distribution, technological alliances and engineering of new solutions ranging from the ADDITIVE MANUFACTURING sector, to the field of ULTRASONICS, to specific "4 SURFACES" solutions for innovative and eco- compatible surfaces.   The first agreements are made for the integration of specific dyes for immersion dyeing "Smart DYEING", a program developed by a market leader who has trusted the project, still embryonic, called STEAM DYEING. Thanks to the dry saturated steam technology, a series of solutions is developed with the Multi STEAM project.
2021- A STRATEGIC ALLIANCE AND A PATENT DEDICATED TO ADDITIVE MANUFACTURING
Techno Surface invests new energy to devote itself to a series of specific solutions for the finishing of surfaces made with additive manufacturing, with revolutionary ideas and multidisciplinary technologies. At the same time it works on a solution for the dyeing of low environmental impact polymers called STEAM DYEING, made with dry saturated steam and a revolutionary dynamic principle. In the same year, a strategic alliance was formed, born during the Form Next in Frankfurt in November 2019, between three companies with the aim of establishing a strategic alliance and a portfolio of specific solutions for post-processing and surface finishing dedicated exclusively to 'Additive Manufacturing, with the "IntegrAM" brand. Techno Surface assumes the technical-commercial coordination of the multinational group IntegrAM in 2021, starting from September, when the various projects have reached full maturity for the market – www.integram.eu
THE SF4T DIGITAL PLATFORM PROJECT IS BORN
The idea was born of founding a digital platform dedicated to finishing, additive manufacturing, surface coatings – in the year 2021 SF4T – Surface Finishing for Target "https://surfacefinishing4t.com/" has been launched, in collaboration with the Editor La Design of Barzio (LC) www.ladesign.it
2022 – The year dedicated to Industry 4.0
Techno Surface invests new energies aimed at Industry 4.0 – it does so through various channels, primarily by accelerating its R&D activities in collaboration with specialist companies. Then it launches a plan of new solutions aimed at automation and engineering in the sectors: Additive Manufacturing, Coating and pre-coating.
About SF4T
The digital platform SF4T, Surface Finishing For Target borns between the end of 2020 and the beginning od 2021, in cooperation with a very competent partner like La De Sign – this project is open to networking with specialists of surface treatment all over the world.
SF4T Surface Finishing For Target is the first digital platform in English – an international meeting point between specialists, including many specific technologic fields like:
Academic&Sciences; Blasting; Cleaning; Coating; ElectrochemicalProcess; Engineering&Consulting; EventsSeminarsWebinars; Grinding; Media&Consumables; Peening; Polishing; PostProcess&FinishingForAM; PrecisionMaterialRemovalFinishing; SafetyHealth&Environment; Services&SubContract; SpareParts; Training&TestCenter; VibratoryFinishing; MassMetalFinishing;
Learn more about our potential, consultancy and networking capabilities on: 
www.technosurface.it/en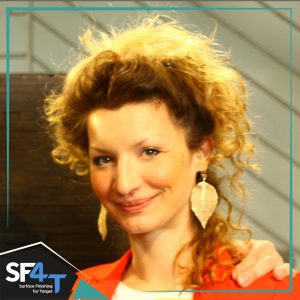 CATEGORIES
Technology: 
Cleaning; Engineering & Colsunting; Post Process & Finishing for AM; Safety, Health and Environment;
Specific category:
Cleaning; Engineering & Colsunting; Post Process & Finishing for AM; Safety, Health and Environment;