Innovation and excellence since 1950, Rollwasch® Italiana S.p.a. is an Italian company established in 1950 in Milan, specialized in the mass surface finishing, like vibratory finishing, robotic finishing and barrelling. 
A business handed on from father to son in an ever better specialized company in the surface finishing, surface treatment and superfinishing of metals, polymers, composites, ceramics, natural stones, glass and many other materials.
Rollwasch manufactures machines and barrelling plants, as well as waste water treatments plants and centrifugal force filters. 
Robotized finishing systems with specific destination to the aerospace, power and additive manufacturing fields, like wave finishing, precision grinding and sandblasting/shot peening in the innovative VibroBLAST technology are available. 
Moreover Rollwasch produces chemical compounds and several types of abrasive chips, media, finishing granulates and high quality consumables.
Thanks to the innovation with the VibroBLAST multidisciplinary technology, Rollwasch entered in the field of 3D printing and Additive Manufacturing. 
The catalogue INTEGRAM – Integrated Solutions for the Additive Manufacturing – is growing day after day, plenty of solutions both for polymers and metals, with smat post processing and finishing solutions.
Based over 9.000 m2 covered surface, the works of Rollwasch are divided in machines and systems division, chemical and media division, test and show room, storage area with 5K tons volumes capability and offices.
We can offer, beside our program of machines and consumables, an excellent variety of services, spacing from refurbishing of second hand systems, to re-lining of working bowls and tubs with antiabrasive polyurethane lining, to "pilot production" service, aiming to finish pre-series of components to define the required impact on the market before to launch an investment in a new finishing technology.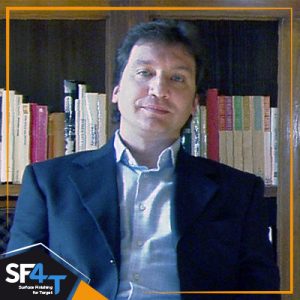 XPERT
MdM Paolo Redaelli
paolo.redaelli@rollwasch.it
CATEGORIES
Technology: 
Blasting, Grinding, Media and consumables, Peening, Polishing, Post Process & Finishing for AM, PMRF, Safety, Health and Environment, Vibratory finishing
Specific category:
Vibro-blasting equipments, Vibro-Peening equipments
COMPANY
Rollwasch Italiana S.p.a.
www.Rollwasch.it